Ridge Augmentation Charleston WV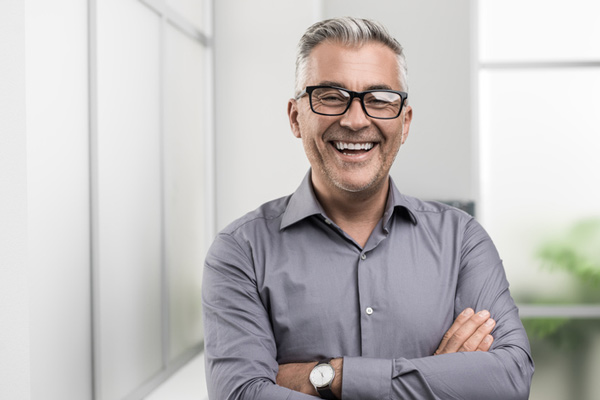 Ridge augmentation has long stood as an essential dental procedure, especially following tooth extraction. Recognizing the pivotal role it plays, our dentist at Mountain State Oral and Facial Surgery offers top-tier services, ensuring both the functionality and appearance of the mouth are preserved. For those considering this procedure, you are in skilled hands at our practice.


Understanding Ridge Augmentation

Ridge augmentation is a specialized dental procedure aimed at restoring the natural contour of the gums and jawbone. When teeth are extracted or lost due to dental issues like tooth decay, the surrounding bone can often diminish over time. This can lead to a recess in the facial ridge and compromise the natural appearance and structure of the mouth.


The Significance of the Alveolar Ridge

At the foundation of this structure is the alveolar ridge of the jaw. This bone surrounds the roots of teeth and plays an integral role in holding them securely in place. Its health and integrity are vital for both natural teeth and potential dental implants. When a tooth is removed, the bone that once supported it no longer receives the necessary stimulation, leading to bone loss and irregularities in the alveolar ridge.


Addressing Challenges in Dental Healing

Our dentist emphasizes that the aftermath of tooth removal can present unique challenges in the healing process. If not addressed in time, these irregularities can become more pronounced, making future dental treatments, particularly dental implant procedures, more complicated. Rather than focusing on correcting the immediate aftermath of tooth extraction, ridge augmentation in Charleston is a forward-thinking approach, preparing the mouth for future treatments and ensuring the longevity of these treatments.


The Aesthetics of Dental Health

Aesthetic considerations are paramount in dental health. The shape and contour of the gums profoundly influence your smile and overall facial appearance. A natural and symmetrical gum contour contributes significantly to a confident smile. Ridge augmentation in Charleston plays a pivotal role in achieving this aesthetic. By rebuilding the alveolar ridge, we set the groundwork for potential dental implants and ensure the natural look of the gums.


Dual Benefits of Ridge Augmentation

At our practice, we underscore the dual benefits of ridge augmentation, serving both functional and aesthetic purposes. The procedure provides the necessary support for dental implants, guaranteeing they have a robust foundation. On the aesthetic side, it maintains the natural gum contour, eliminating the sunken look that can manifest post-tooth extraction.


Complementary Procedures: Beyond the Jawbone

In certain cases, our patients may also explore the option of chin augmentation in Charleston as a complement to their dental procedures, aiming to improve overall facial symmetry. While chin augmentation targets a distinct aspect of facial structure compared to dental treatments, it aligns with our holistic commitment to enhancing facial aesthetics. Both the treatments focused on the jawbone ridge and the chin are integral to our philosophy of providing comprehensive care.


Techniques in Ridge Expansion

When considering dental procedures, especially ones related to the structural integrity of the jaw, the need for bone restoration becomes paramount. In many instances, patients present with a jaw ridge that is too thin, making certain procedures challenging or potentially less successful. Our esteemed dentist is well-versed in such scenarios, ensuring that patients receive the care they need with the best possible outcome.


Expanding the Bony Ridge

One of the advanced techniques we utilize for patients requiring an increase in bone width is the expansion of the bony ridge. This precise procedure involves a careful separation of the bone, where we may use bone graft material to occupy the newly created space, encouraging the growth of new bone. This method creates a strong foundation for any dental restorations that may be needed, such as implants, and further serves to enhance the contour of the facial ridge, restoring its natural shape.


The Onlay Bone Graft Method

Another technique our practice often employs is the onlay bone graft method. In this procedure, bone grafts are placed directly onto the surface of the jawbone. With time and proper care, the graft integrates with the existing bone, augmenting its volume and shape. This method is particularly useful when there is a need to address defects due to bone loss and gum recession.

We understand that every patient is unique. Our practice prioritizes individual needs, and our dentist employs the technique that is most suitable and beneficial for each specific case. Our commitment remains to offer the best care with optimal results.


Exploring Types of Ridge Augmentation Procedures

In the realm of dental procedures, there are two primary forms of ridge augmentation. Horizontal, vertical, and sometimes both can be carried out in conjunction.


Horizontal Ridge Augmentation

Horizontal ridge augmentation is a more recent trend in implant dentistry. This minimally invasive method often involves using particulate or block autogenous bone grafts in conjunction with ridge expansion and guided bone regeneration (GBR). Every technique carries its set of benefits and potential drawbacks.

However, the results between them show no significant differences. Our dentist at our practice, after careful evaluation, chooses the best approach for each patient. Among its advantages, horizontal ridge augmentation is known for its predictability and high success rate. Typically, this method aims for an augmentation of about 3 to 4 mm.


Vertical Ridge Augmentation

In vertical ridge augmentation, onlay grafts come to the fore, especially when reconstructing one-wall defects. These grafts use particulate or block-type autogenous bone grafts combined with GBR. While effective, onlay grafts have seen complications like infections or graft failure. To counter these challenges, alternative strategies such as sandwich osteotomy have been introduced.

Another notable point is the placement on the cortical bone, which can withstand occlusal loads. On average, onlay grafts result in a 3 to 4 mm rise, whereas sandwich osteotomies can offer a boost of 5 to 7 mm.

Additionally, the supraplant aims to increase vertical bone height while implanting on the top of the alveolar crest. Preliminary results have been promising, but long-term data remains scant, and complications have been observed.


Securing a Strong Future for Your Smile

Ridge augmentation remains a cornerstone in ensuring dental health and aesthetics. At Mountain State Oral and Facial Surgery, you are assured of unparalleled expertise and care in every procedure. For further inquiries or to book an appointment, contact us at 304-343-5161.