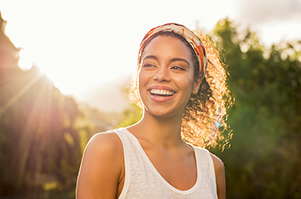 Socket preservation, also known as tooth socket graft or alveolar ridge preservation is a minimally-invasive surgery that helps to prevent bone loss after a tooth has been extracted. When a tooth is lost or is removed, it leaves behind a small socket. At Mountain State Oral and Facial Surgery, we recommend a socket preservation treatment to minimize sensitivity and discomfort and to reduce the risk of additional problems in the future.


Why Do You Need To Preserve Your Tooth Socket

One of the most common conditions that people suffer from when their tooth has been extracted is a dry socket. A dry socket happens when the blood clot that covers the wound is prematurely dislodged. This exposes the underlying soft tissue and tooth nerve and can result in extreme pain. Getting a bone graft after tooth extraction can eliminate the risk of a dry socket. In addition, tooth socket preservation also helps to maintain the alveolar ridge, the horizontal ridge of bone that anchors our teeth to our jaw. After a tooth goes missing, the bony ridge around that site dissolves and becomes deformed. That's because it no longer gets the biting and chewing stimulus from the teeth. This can lead to numerous complications like reducing the esthetics of your face and the inability to get a dental implant in the future. In addition, an empty tooth socket can cause the remaining teeth in your mouth to shift out of place, resulting in wide gaps and crooked teeth that may be difficult to clean. This can leave your teeth vulnerable to decay.
What Does a Socket Preservation Procedure Involve?

Once a tooth falls or is extracted from your mouth, we highly recommend getting a socket preservation treatment so that your alveolar bone does not get resorped.

Socket preservation surgery is done under local anesthesia, though people who have anxiety attacks in the dental chair may opt for some form of a mild sedative as well. We will place a small bone graft inside the empty tooth socket. This bone graft may be harvested from your own body or from a human, animal, or synthetic source. After packing the bone grafting material inside, we will cover it with collagen to boost the development of new bone. The wound will then be sutured closed and allowed to heal.

Afterward, you may experience very little pain and a very low recovery time. This simple procedure will help maintain your alveolar ridge and prevent oral health complications.


Socket Preservation Aftercare

Taking care of your socket is important as it reduces the risk of infection and pain and allows the gum to heal quickly.

| | |
| --- | --- |
| • | You should avoid brushing your teeth for one to three days after the procedure. |
| • | Do not spit, sip from a straw, and try to avoid sneezing and coughing to prevent pressure from building up in your mouth. |
| • | Do not smoke until your tooth socket has fully healed as cigarette smoke interferes with the healing process. |
| • | Do not eat any hard from that side of the mouth as it can prevent the wound from healing quickly. |

Socket preservation is a simple procedure and should heal without any complications with simple precautions. If you have a decayed or damaged tooth, call us at 304-343-5161 to schedule an appointment quickly so that we have a better chance of avoiding tooth extraction.