Statistics and Fun Facts About Smiling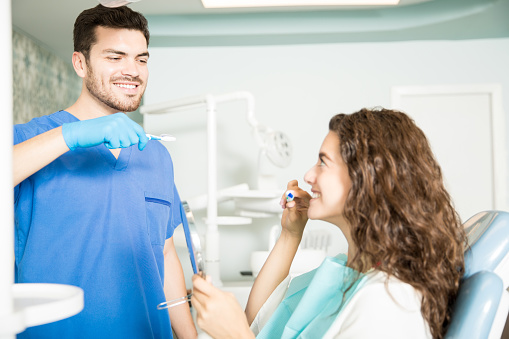 We live in an overwhelming, chaotic, and busy world full of ups and downs. Even though there are times that we may experience disappointment in our lives, it is crucial to sit back, relax, and reflect on all the good things that happen around us. The best way to do that is through smiling.

A smile is contagious and can make someone's day no matter how hectic and stressful it is. Smiling is a universal symbol of happiness. It makes us happy, and the happier we are, the longer we live. Below are statistics and fun facts about the importance of smiling.


Smiles are the Most Important Facial Expressions

No matter where you go, smiling makes you seem friendlier to everyone, including strangers. A smile is a universal language that connects us regardless of our race, social status, or profession. If you spin a globe (the spherical model of the earth) and randomly point it to a stop, chances are incredibly high that whichever people you will meet there will recognize that a smile is a vibrant symbol of joy.


We Burn Less Calories Smiling Than Frowning

Did you know that it only takes 13 muscles to smile? We spend less effort smiling than we do when we frown. Humans use at least 50 muscles when they frown. In simple terms, it is easier to be cheerful than to be gloomy. Smiling makes us feel better about everything. So, the next time you feel sad, turn the emotion upside down by wearing a simple smile.


Adults Smile Less Than Children

Statistics show that children can smile up to 400 times daily. In contrast, adults can smile up to 20 times on a good day. The reason for this is that adults have a lot on their minds compared to children. There are numerous reasons why we should smile regardless of the circumstances we find ourselves in. To restore a perfect smile on your face, get in touch with our office, and we will help you regain your perfect smile.