Dental Implant FAQ Beckley, WV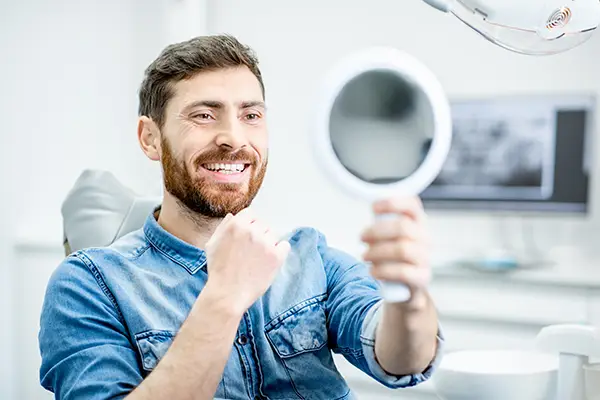 Dental implants are a popular and effective way to replace missing teeth from an extraction, and they offer many benefits over other tooth replacement options, such as dentures and bridges. If you are considering dental implants, you may have questions about the procedure, the benefits, and the lifespan of implants. This FAQ will answer some of the most common questions about dental implants, including who a good candidate for implants is, what are the benefits of implants, and how long implants last.

If you are looking to get dental implants, your surgeons at Mountain State Oral and Facial Surgery are here to not only provide the best service but answer some of the most common questions about dental implants.


Who Can Get Dental Implants?

Dental implants are suitable for many people who have lost one or more teeth. However, patients must have healthy gums and enough bone density to support the implant to be eligible for dental implants. Patients with insufficient bone density may require a bone graft before implant placement.

Additionally, patients should have good oral hygiene habits and be committed to maintaining their implants with proper brushing and flossing. Smoking can negatively affect the healing process, so patients should be willing to quit or reduce their smoking habit before getting dental implants. Patients with certain medical conditions, such as uncontrolled diabetes or cancer, may not be good candidates for dental implants, and their dentist may recommend alternative tooth replacement options.


What Are the Benefits of Dental Implants?

Dental implants offer several benefits over other tooth replacement options. First, they look and feel like natural teeth, so they blend in seamlessly with the rest of your teeth. Unlike dentures, dental implants are anchored securely in the jawbone, providing a comfortable and stable option allowing patients to eat, speak, and confidently smile.

They are easy to care for, requiring only regular brushing and flossing, and they do not require any modifications to adjacent teeth, as bridges do. This means that your natural teeth can remain intact, which is good for oral health. Finally, dental implants are designed to last for many years and even last a lifetime with proper care, making them a good long-term investment for dental health.


Types of Dental Implants

There are two main types of dental implants. Endosteal implants, which are placed directly into the jawbone, are the most common kind of implant. Endosteal implants are most useful for patients who lack the bone density necessary to support traditional dental implants. A titanium post is the tooth's root, and a custom-made dental crown makes it seem like a natural tooth.

Subperiosteal implant placement is less common than other types. These implants reside just above the jawbone, under the gums. To maintain the dental crown, subperiosteal implants use a metal framework implanted into the jawbone and posts extending into the gum tissue.

What sort of implant is selected will depend on the needs of the patient and the quantity of bone density available to support the dental implant.


Schedule a Consultation With Us Today

Schedule an appointment with us at Mountain State Oral and Facial Surgery in Beckley for dental implants. Call us at (681) 254-4044.

Our office is proud to offer other restorative services including wisdom tooth removal!