Wisdom Tooth Removal Beckley WV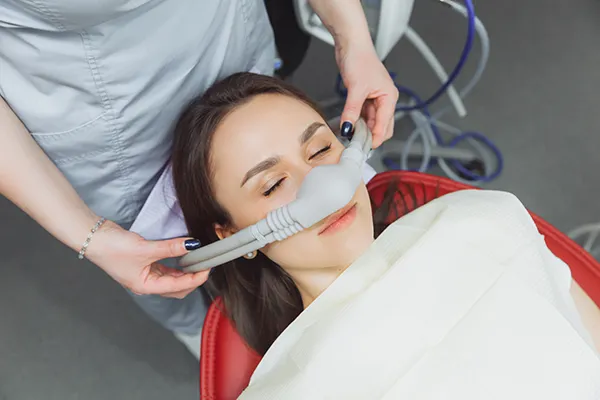 The extraction of wisdom teeth is a frequent dental operation that involves the surgical removal of one or more wisdom teeth. These teeth are the third and final set of molars that normally erupt in a person's mouth when they are in their late teens or early twenties. These teeth frequently lead to issues such as crowding, impaction, infection, and pain, all of which can necessitate their extraction from the mouth. Get in touch with Mountain State Oral and Facial Surgery to learn whether or not your wisdom teeth need extraction.


The Procedure for Wisdom Tooth Removal

A local anesthetic will be used to numb the region around the tooth that will be extracted during the treatment. It may be necessary to create an incision in the gum tissue to gain access to the tooth if it is impacted or only partially erupted. After that, we will use forceps to delicately remove the tooth from its socket and, if necessary, will stitch the region to assist in your recuperation.


Guidelines to Follow After Wisdom Tooth Removal

It is imperative to adhere to the aftercare guidelines after the extraction of your wisdom teeth to facilitate rapid recovery and reduce the likelihood of experiencing any issues. The following are some guidelines for aftercare in general that may be provided:


Bite Info a Gauze Pad

Following the procedure, we will instruct you to take a bite into a gauze pad to assist in the management of bleeding. The gauze pad should be changed every 30 to 45 minutes until the bleeding stops.


Use Ice Packs

Use ice packs on the afflicted area for the first 48 hours after the treatment to reduce swelling and alleviate any discomfort.


Take Medication

The patient should take painkillers given to them by the doctor as a prescription or recommended to them as over-the-counter medication to alleviate any pain or discomfort.


Consume Meals That Are Soft and Easy to Chew

For the first few days after the procedure, the patient should avoid eating items that are hard, crunchy, or sticky, and focus on eating foods that are soft and simple to chew.


Refrain From Drinking and Smoking

It is important to refrain from smoking and drinking alcohol for at least 24 hours following the treatment. Since smoking and drinking alcohol might slow down the healing process and raise the risk of problems, you should avoid these activities.


Clean Your Teeth Gently

For the first few days after the treatment, the patient should brush their teeth carefully, taking care to avoid the region around the extraction site.


Follow-Up

Follow our instructions regarding follow-up appointments. We will schedule a follow-up appointment for you so that we can monitor the healing process and remove any stitches that may be required.


Contact Us Today

The extraction of wisdom teeth is a routine treatment that does not pose any significant health risks and can be helpful in reducing pain and avoiding subsequent dental issues. Patients have the ability to ensure a rapid and successful recovery by following the aftercare guidelines. If you live in Beckley, get in touch with our dentists at Mountain State Oral and Facial Surgery to know more.

Curious about dental implants? Visit our Dental Implant FAQ to learn more!