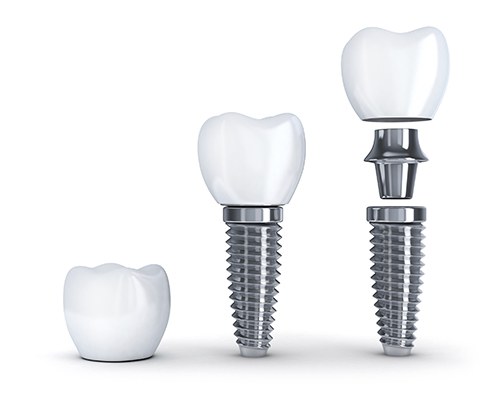 Dental implants are titanium screw-shaped prosthetics that replace the root of a missing tooth. The longevity of your dental implant will depend on various factors, including the type of dental implant, the place where it will be emplaced, your jawbone health, and your oral hygiene and lifestyle habits. At Mountain State Oral and Facial Surgery, we have created a guide to help you understand how long dental implants can last and what factors affect their durability.


How Long Do Dental Implants Last?

If you get a dental implant, you can expect it to last for approximately 25 years. This is far longer than other dental prosthetics like dentures and dental bridges, which can last anywhere between 5 to 15 years. Therefore, if you have missing teeth, it is important that you consult us so that we can see whether you are a good candidate for dental implants.
Factors That Impact the Longevity of Dental Implants

If you take care of your dental implants, they will last you a lifetime. However, their success is influenced by multiple factors including:


Oral Hygiene Practices

People who have excellent oral hygiene habits may see their dental implants last for decades. Good oral hygiene includes properly brushing and flossing your teeth and making six-month dental visits to ensure you have no oral health issues. On the other hand, people who have poor oral hygiene may not be good candidates for dental implants. That's because poor oral hygiene leads to gum disease, which is very destructive for your gums, teeth, and the supporting bony structure in the jaw. Once the supporting structures in your jaw start breaking down, it will compromise the integrity of your dental implant, leading to implant failure.


Smoking and Alcohol Consumption

Alcohol and smoking both interfere with the crucial osseointegration — the process of the fusion of the dental implant to the jawbone. Smoking and alcohol prevent the healthy bone tissue from forming around the dental implant and instead creating porous and fibrous tissues that are weak and incapable of supporting a dental implant. Hence, we strongly advise people who are interested in dental implants to quit smoking and drinking.


Excessive Pressure

Excessive pressure on the implant can reduce its lifespan. Activities that result in hard wear of your implants including opening a bottle cork with your mouth or chewing on a pencil stub.

In addition, habits like teeth grinding or conditions like bruxism can also exert a lot of pressure on your dental implant, causing it to become dislodged from its position. According to research, patients who clench their teeth experience a higher rate of dental implant failure than those who don't. Implants on the back of the mouth are more likely to fail than those in the front because of the difference in pressure.


Medical Conditions

Certain medical conditions can lower the longevity of dental implants. Some of the most common types of diseases that do include rheumatoid arthritis, diabetes, gum disease, cancer, and autoimmune diseases. Moreover, taking certain medication during and after the dental implant surgery may result in a higher rate of implant failure. If you have a medical condition, it is important that you show us your medical history and list of medications so that we can determine whether you are a good candidate for dental implants.


Low Jawbone Density

Your jawbone may lack the quantity and quality of bone required to get a dental implant procedure due to various reasons including loss of teeth, gum disease, trauma to the jaw, a cyst or tumor in the jaw, or a bone-related disease. In these cases, the implant will not be able to fuse properly with your jawbone. If you have a low jawbone density, we can augment it with the help of jawbone grafting surgery. This is a minimally invasive surgery that can build up the hard tissue in your jawbone and regain its integrity.

With the right care, over 90% of people will continue to benefit from dental implants for about 25 years. During your first consultation, our professionals will examine your oral health to ensure the success of your dental implant. We offer jawbone grafting procedures and other treatments that can improve the chances of dental implants at Mountain State Oral and Facial Surgery.

If you are interested in the surgery, call us at 304-343-5161 today to schedule an appointment with us.