What Does Full Mouth Rehabilitation Mean? Charleston, WV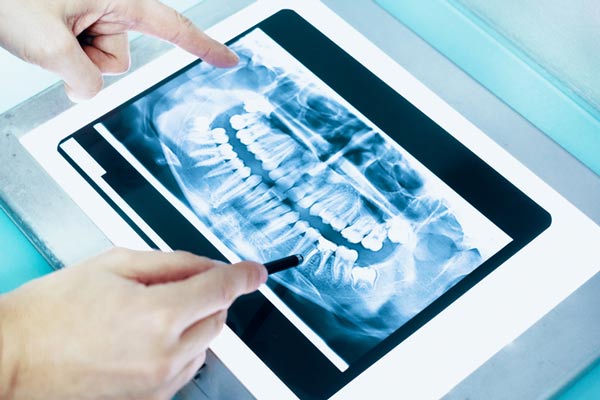 When it comes to oral health, maintaining a strong, healthy smile is crucial. Unfortunately, genetics, poor diet, and accidents can often leave our teeth and gums vulnerable to damage that requires specialized treatment. One such treatment is known as full mouth rehabilitation, which involves a series of dental procedures designed to strengthen the functionality of one's mouth.


What Does Full Mouth Rehabilitation Mean?

Full mouth rehabilitation is a term used to describe a range of dental procedures designed to improve the health and function of all the teeth in the mouth. Depending on each patient's needs, these procedures can involve various treatments, including crowns, bridges, fixed or removable prosthetics, tooth removal, and root canals.

They are typically performed under general anesthesia to minimize discomfort during treatment and recovery. Full mouth rehabilitation can be a complex process that requires extensive planning, a collaboration between dental professionals, and a significant investment of time and money.

It is also essential for restoring oral health and function for patients with severe dental problems or extensive damage from injury or disease.


Benefits of Full Mouth Rehabilitation

There are several different reasons to consider undergoing full mouth rehabilitation. Perhaps the most obvious benefit is improved oral health and a reduction in dental pain. This treatment involves a comprehensive approach to correcting all of the issues affecting the health of your teeth and gums, from cavities and plaque buildup to nutrient deficiencies and TMJ disorders.

This treatment can restore your smile by repairing damaged or missing teeth, giving you back the confidence you need to tackle everyday tasks with ease. Additionally, because full mouth rehabilitation focuses on restoring function and form, it can improve your ability to chew food, allowing you to enjoy a wide range of foods without experiencing any discomfort or difficulty.

Another key benefit of full mouth rehabilitation is the improved long-term prognosis associated with this treatment. One of the leading causes behind many common dental issues is repeated wear or trauma over time. As such, addressing these underlying issues early can reduce the risk of further damage, helping you protect your long-term dental health and quality of life down the road.


Who Can Undergo the Procedure of Full Mouth Rehabilitation?

Anyone experiencing issues with oral health and structure can undergo full mouth rehabilitation.

This procedure is often recommended for those suffering from severe tooth decay, gum disease, TMJ disorders, and significant damage to the teeth or jaw due to an accident or injury.


Schedule an Appointment With Us Today

Whether you are experiencing chronic pain in your jaw and teeth or looking to restore your smile, full mouth rehabilitation can help get you back on the path to optimal oral health. At Mountain State Oral and Facial Surgery, we have the expertise and experience necessary to carefully assess your needs and recommend a treatment plan that will meet your unique needs.

If you are looking for a team of skilled specialists who can help you achieve your goals for improved oral health and a beautiful smile, contact 304-343-5161 today!