CAD/CAM Charleston, WV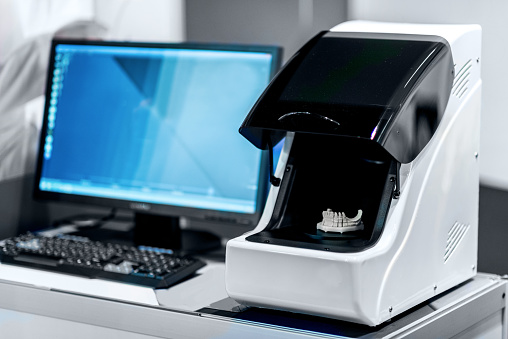 CAD/CAM dentistry is a new technology that has gained a solid reputation in the dentistry profession. It has made it easy and absolutely comfortable to provide superior dentistry by allowing us to better observe the structures in your mouth and design quality prosthetics for you. Allowing for long lasting, adaptive and quicker restorations, Mountain State Oral and Facial Surgery offers the best in CAD/CAM dentistry services, with all the benefits it has to offer. Let us take a look at some of these benefits.


CAD or CAM: What Do These Terms Mean?

CAD is short for Computer-Aided Design, whereas CAM stands for Computer-Aided Manufacturing. These are a type of software that enables us to perform complex procedures with more speed, less hassle, and more precision. With CAD/CAM, we can create restorations of crowns, bridges, inlays, and veneers. It could also be used to design a full mouth reconstruction. All of these can be done from only a single chunk of ceramic. The final product is something more precise, especially when compared to the conventional results.


How Is CAD/CAM Different From Conventional Restorations?

With CAD/CAM restorations, usually the prosthesis is created the same day. Conventional prostheses, such as crowns, have temporaries inserted for some weeks while the restoration is being fashioned in a dental lab. The patient comes back on a given appointment to have the temporaries replaced with the lab-made crown to be cemented and bonded in position. Using a CAD/CAM system available in-house, we can create a finished inlay within an hour. CAD/CAM systems use an optical camera to take a virtual impression. It then creates a 3D representation to be imported into software, resulting in a generated cast upon which the restoration is designed.


Types and Process of CADCAM Restoration Production

With CAD/CAM technology, restorations could be produced in three ways. One is called "chairside production." Here, an impression is taken chairside, then the restoration is promptly created. You can have the restoration completed in one appointment. Many patients appreciate this convenience, as you are saving so much time and several trips to our office.

Another method is called "laboratory production." Here, our professionals take the impression and send it to the lab. At the lab, it is then crafted by the lab engineer.

Finally, the third method is "centralized production." In this method of restoration, we take an impression and then design a master cast in the lab. The product is sent to an external lab via the internet. There, the final restoration is designed and fabricated and returned back to us. The whole concept behind this is that a digitizer and software is needed to perform the initial steps. This means your result is a high-quality restoration.

With these procedures, there are a few steps that are necessary to complete them. We may start with anesthesia (either local or general), preparation of the tooth, and intraoral scanning. Then we will move to the design of the restoration, followed by milling and polishing it. Interestingly, all these numerous procedures will be done in just one appointment, lasting less than three hours. Depending on your own unique needs, you can enjoy a brand-new smile in as little as one day.


The Benefits CAD/CAM Has to Offer

CAD/CAM technology is nothing short of a modern marvel. You can count on improved accuracy, while also significantly reducing your waiting periods. There is no need to worry about temporaries, as the whole procedure is done in one visit. With CAD/CAM, several outsourcing costs have been reduced, and - best of all - you keep taking care of your restoration with the same oral hygiene routine you normally use. At Mountain State Oral and Facial Surgery, we would be glad to have a chat with you about our CAD/CAM technology. Just reach out to us today at 304-343-5161 to learn if CAD/CAM dentistry is right for you.