Candidates for Dental Implants Princeton WV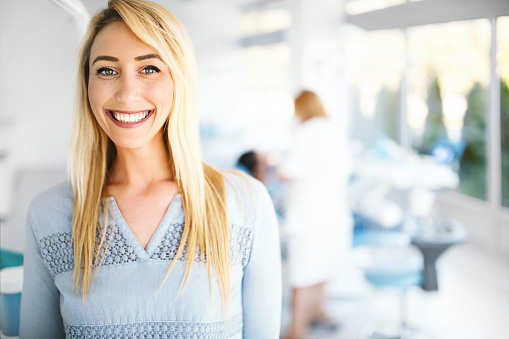 Restoring missing or extracted teeth with dental implants is a fantastic option that is better for your function and oral health. Though most of our patients are candidates for implant surgery, there are some limitations that can get in the way. Our team at Mountain State Oral and Facial Surgery is happy to assist you in learning the criteria we look for, and how we can help you reach this goal. We invite you to schedule a consultation about dental implants and learn more about replacing missing teeth.

We can surgically place a metal or ceramic post to replace a tooth root system following the loss of teeth. Known as a dental implant, this post can be used to anchor a dental prosthodontic in place. This system is different from other traditional replacement options because it doesn't rely on neighboring teeth for support. We embed the implant directly into the jawbone. Different types of dental implants can be used to anchor dental crowns, bridges, and denture devices, including an all on four full arch dental bridge known as Clear Choice.

When determining candidacy our main criteria is that a patient is able to heal at a reasonable rate. We don't need to consider the patient's age or medical frailty, we just need to predict the ability to heal. The healing process, known as osseointegration, is the determining factor in the long term success of a dental implant. There are multiple reasons a person may not heal in a timely manner, including:


| | |
| --- | --- |
| • | Certain Medications: There are both prescribed and over the counter medications that can decrease your ability to heal. We ask that you make our team aware of any and all medications you are taking, even if it seems irrelevant to your oral health. Taking medications does not eliminate candidacy, but we will want to review medications you are taking and possibly speak with your physician, sometimes a simple change can make a difference. |
| • | Ailments: There are various medical ailments that can hinder your ability to heal appropriately, this can include uncontrolled diabetes, cancer treatment, and more. We ask that you make our team aware of any ailments you may have, even if it's not something that is currently being treated. Medical disorders do not eliminate candidacy, but we may want to speak with your personal physician before treatment can be completed. |
| • | Treat Gum Disease: An active bacterial infection in your gums can then lead to an infection at the surgical site. We will want to review your level of gum disease and may want to treat it before surgery is completed. |
| • | Smoking: We will want to discuss smoking with the patient before surgery can be completed. Smoking tobacco or marijuana can be problematic for surgical sites and healing. The heat of the smoke decreases saliva increasing the chance of developing infection and the elements in the products can slow healing by decreasing blood flow and slowing the healing process. Smoking does not eliminate candidacy, but will will want to discuss a period of time that we ask you to abstain. |

For more information about dental implant candidacy, read our Dental Implant FAQ and contact our Princeton, WV office at: (304) 425-8220.