Tooth Extraction Princeton WV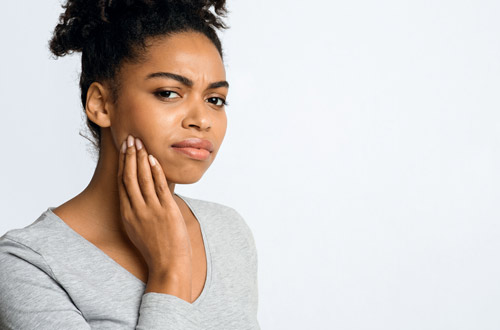 Are you experiencing tooth pain that just won't go away? Or perhaps your dentist has recommended a tooth extraction to improve oral health. Whatever the reason, pulling a tooth can be intimidating for many people. If you are in pain, it is better to get it looked at by Mountain State Oral and Facial Surgery in Princeton, WV. They can help you with the pain and get rid of any teeth causing problems.


Tooth Extraction Process

Tooth extraction is a common dental procedure involving removing one or more teeth from your mouth. Before the extraction, your dentist will conduct an initial examination to evaluate the condition of your tooth and determine if it needs to be pulled.

Sometimes, non-surgical tooth extractions can be performed for teeth visible above the gum line and easily accessible. This type of extraction usually involves using dental forceps to gently rock the tooth back and forth until it loosens enough to pull out.

However, surgical extractions may be required for teeth that have not erupted fully or are impacted below the gum line. In these cases, an incision will need to be made in the gum tissue before removing any bone that may block access to the affected tooth.

Afterward, stitches will be placed at the extraction site to promote healing and prevent infection. It's important to follow your dentist's aftercare instructions carefully for a smooth recovery process, which may include taking pain medication as needed and avoiding certain foods.

You can discuss your treatment options for tooth extraction with our professionals. They can create a personalized treatment plan for you.


Surgical Process

When it comes to tooth extractions, surgical procedures are required when the tooth is impacted or has not erupted from the gum line. This type of extraction involves making an incision in the gums and removing a portion of bone to access the tooth.

Before a surgical extraction, your dentist or oral surgeon will provide you with local anesthesia and possibly sedation to make the procedure more comfortable. Once numb, they will make an incision in your gum tissue and lift it back to expose the underlying bone.

Next, they will use dental instruments to gently loosen the tooth from its socket before lifting it out completely. Sometimes, stitches may be required to close up the incision made during surgery.

Afterward, you'll be given instructions on how to care for your mouth while it heals. It's normal to experience some swelling and discomfort following a surgical extraction, but following aftercare instructions can help minimize any pain or complications that may arise.


Non-Surgical Process

If you need a tooth extraction, you might wonder if there's a non-surgical option. Non-surgical extractions are done on teeth that have fully come out of the gums and can be taken out without surgery. Your dentist will use local anesthesia to numb the area around the tooth and special tools to remove it. Non-surgical extractions are usually less painful and have shorter recovery times than surgical ones. But not all teeth can be taken out this way.

It's important to note that even though it's considered "non-surgical," risks are still involved in any tooth extraction procedure. Your dentist will provide specific aftercare instructions to help prevent complications like infection or excessive bleeding.

If you are considering a tooth extraction or simply want advice on how best to look after your teeth and gums, reach out to our professionals and take control of your dental health.


Aftercare

Aftercare is a crucial part of the tooth extraction process. Once the tooth has been removed, it's important to take good care of the site to promote healing and reduce the risk of infection.

Immediately after the procedure, your dentist or oral surgeon will place gauze over the extraction site and ask you to bite down to help stop bleeding. You'll need to keep this gauze in place for 30 to 45 minutes, changing it until the bleeding stops.

After a tooth extraction, don't rinse or spit forcefully for at least 24 hours because it can remove blood clots and slow down healing. Rinse your mouth gently with salt water a few times each day. Follow your dentist's instructions on managing pain and what to eat during your recovery. If you take care of yourself, you should recover fully within two weeks.


Tooth Extraction FAQ

Tooth extraction isn't something patients always look forward to, but it's often necessary to maintain optimal oral health. Here are some frequently asked questions about tooth extractions:


Does it Hurt?

While everyone's pain tolerance differs, there are ways to minimize discomfort during and after the procedure. To minimize discomfort during and after a tooth extraction, a local anesthetic is usually used to numb the area. Although you may still feel some pressure, you shouldn't feel any pain during the extraction.

After the procedure, your dentist may prescribe pain medication or suggest over-the-counter pain relievers like ibuprofen. It's crucial to take medication as directed. Lifestyle habits like smoking and drinking through a straw can cause complications and should be avoided for a few days after the extraction. If you experience severe or persistent pain, contact your dentist immediately.


Do I Need a Bone Graft?

Tooth extractions can be a necessary dental procedure for various reasons. Whether you require a surgical or non-surgical extraction, it is essential to follow proper aftercare instructions to ensure a fast and healthy recovery.

One common question that patients have when facing tooth extraction is whether they need a bone graft. The answer depends on the individual circumstances of each patient. If your dentist determines that there is not enough bone in the area where the extracted tooth was located, they may recommend a bone graft.

A bone graft can help create new bone growth in the area and prevent potential complications such as jawbone deterioration or shifting teeth. It can also provide support for future dental implants if needed.


Schedule A Consultation With Us Today

Schedule an appointment with us at Mountain State Oral and Facial Surgery for your dental needs! Call us at (304) 425-8220 and relieve yourself from pain today.

Curious about dental implants and wondering if you're a good candidate? Visit our Dental Implant FAQ and learn about the types of dental implants our Princeton office has to offer!