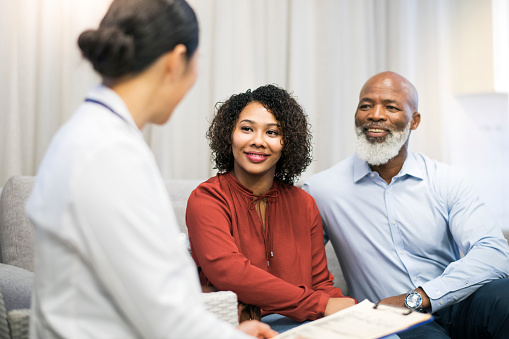 There are over 170 million Americans who have lost at least one tooth. Losing a tooth means limited chewing and biting functions as well as reduced esthetics of the smile. At Mountain State Oral and Facial Surgery, our doctors can offer you dental implant treatment, which is the most effective replacement procedure for your teeth. Let us take a look at the benefits dental implants have over one of its alternatives, dental bridges.


When Should I Consider a Dental Bridge?

Dental bridges are a tooth replacement device that bridges the gap between two teeth. A traditional dental bridge involves two dental crowns that hold a false tooth/teeth (also known as pontics) between them. There are also devices called Maryland bridges that do not involve tooth erosion as they are supported by a pair of wings that are cemented to healthy teeth. Both these treatment methods come with several limitations and drawbacks.


| | |
| --- | --- |
| • | Damage to Otherwise Healthy Teeth: Since traditional dental bridges are supported by dental crowns, the teeth adjacent to the gap will need to be shaved down. This will weaken the otherwise healthy teeth and they will need protection with a crown, even after you decide you no longer want to wear a dental bridge. |
| • | Weak Structure: Maryland bridges may not require dental crowns since they are supported by wings to your natural teeth. However, these bridges are notorious for being weak and can crack under pressure. That's why they are only suited for front teeth that exert low pressure. In addition, the resin material can break off over time, loosening your bridges loose and rendering them ineffective. |
| • | Fractured Crown: Since traditional bridges require the support of adjacent teeth, any extra pressure on the pontic can result in fracture of the crowns as well. This further damages the remaining teeth. |
Hence dental bridges are more suited for people who are unable to get dental implants. These include seniors who cannot undergo the lengthy treatment that is required for implants. People who have blood disorders or impaired healing may also consider dental bridges.
What Are the Benefits of Dental Implants?

A dental implant consists of a screw-shaped device that is embedded in the jawbone to create a solid foundation for a dental crown. Dental implants are the most durable, comfortable, and natural-looking teeth. They also provide various benefits over dental bridges:


| | |
| --- | --- |
| • | Preserve the Health of Your Teeth: Dental implants are excellent options if you do not want to damage your healthy teeth. These are stand-alone devices and do not require the support of the adjacent teeth. Hence, your remaining healthy teeth will remain untouched. |
| • | Prevents Bone Resorption: When you lose a tooth, the bone in that part of the jaw breaks down. This can lead to low jawbone density that can result in several structural and health issues. A dental implant replaces the tooth root and provides stimulation to the jaw so that it remains healthy and strong even after the original tooth is lost. |
| • | Maintain Facial Structure: Dental bridges do not provide enough stimulation to preserve your jawbone. When your jawbone is resorped, it will result in the collapse of your facial structure. Your cheeks will sag and your mouth will pucker reducing the esthetics of your face. |
| • | Extremely Comfortable: When a dental implant is placed in your jaw, it will fuse with the bone through a process known as osseointegration. This will increase the stability of the implant as well as make your jawbone stronger. This means that you will not notice any difference in chewing and biting ability when using a dental implant. |
| • | High Success Rate: Dental implant surgery has a very high success rate (between 88% to 98% depending on the position of the implant). Dental implants are made of titanium which is hypoallergenic and resistant to decay. Your dental implant can last you for over 25 years if you exercise proper oral care and hygiene and keep your routine dental appointments. |
| • | Improved Esthetics: Dental implants are virtually indistinguishable from your natural teeth. Hence, they improve the esthetics of your smile. |

As you can see, dental implants offer a variety of benefits for your oral health. If you are missing your teeth, consult us today so that we can check whether you are a good candidate for dental implants. Call us at 304-343-5161 today.