Dentures Charleston WV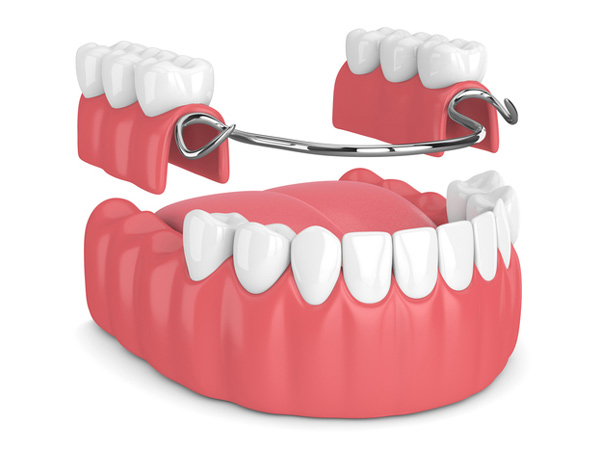 Dentures are used to replace missing teeth, whether it be from periodontal disease, damaged or broken teeth, poor oral hygiene, or an accident. Dentures allow us to continue to eat, drink and speak as we normally would. With dentures, there are several options available. Here at Mountain State Oral and Facial Surgery in Kanawha City we can help with all types of denture options.


Types of Dentures

There are several different custom-fit dentures for you to consider. We can make dentures from different materials. If you are looking for dentures that match your original teeth as much as possible, you may want to opt for dental porcelain and acrylic. If you need your dentures to be light, we can make very light dentures for you out of plastic. Because each of our patients is different, we want you to have the dentures that best suit you and what you need.

You may only need a set of partial dentures because you have some of your teeth left. If that's the case, no problem. We can fit you with partial dentures as well.

Same-day dentures allow you to be able to have your dentures produced and applied on the same day. These dentures allow you to have your new smile quickly, instead of waiting several weeks for an appliance to be made.

Snap-in dentures, also known as implant-supported dentures, provide you with a durable set of artificial teeth. They are held in place by posts that the denture clicks into. You can have implant supported dentures replace your lower teeth, upper teeth, or both. When you need to clean them, you simply pop the denture out to do so.


Dentures vs Implants

When you have missing teeth it is important to replace them. Dentures and dental implants both help to replace missing teeth. They can act together or separately to provide many benefits including:


| | |
| --- | --- |
| • | Better for your Jawbone: The loss of teeth is damaging to your jawbone. Our bones require the stimulation of movement to stay healthy. The loss of teeth means the loss of that necessary stimulation, leading to atrophy in the bone. Dentures can not give the needed stimulation without the connection to the bone. Dental implants are able to transfer that energy from chewing to stimulate the bone keeping it healthy. |
| • | Better for your Function: Traditional loose dentures are better than no teeth at all, but they are only minimally helpful. Having your denture retained with implants allows you to use your teeth just as you used your natural teeth. Following a period of healing, you will be able to resume eating your regular diet. Additionally, retained dentures will not shift, rock, or come loose. |
| • | Better for your Self-Esteem: Dentures may be functional, but they can cause embarrassment for some people. They can bring fears of coming loose at impromptu times. Having a denture retained with implants eliminates these fears. A full arch dental bridge will stay where it belongs. |

For more information about dental implants, visit our Dental Implant FAQ.

There are many tooth replacement options when it comes to missing teeth and extractions. Contact us here at Mountain State Oral and Facial Surgery, in our Charleston, WV location at (681) 317-7033 to discuss the many benefits that dentures provide.

Our office is proud to offer other restorative procedures including wisdom tooth removal!