Meet Enrique M. Schubert, DDS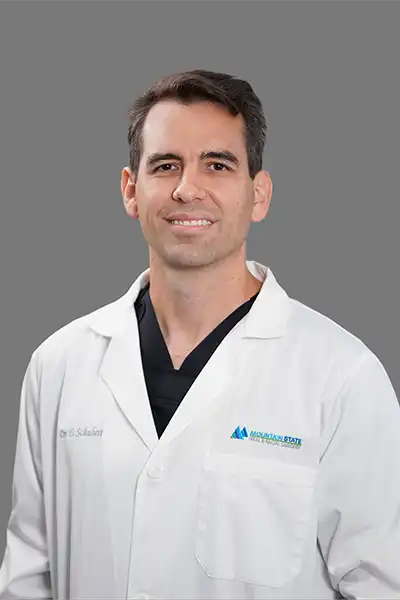 Dr. Enrique M. Schubert is a distinguished oral surgeon known for his exceptional surgical skills and commitment to improving patients' oral health. With great passion for providing top-quality care, Dr. Schubert has established himself as a trusted specialist in the field of oral and maxillofacial surgery.


Education And Residency

After completing his undergraduate studies with distinction, Dr. Schubert studied at the Universidad de Carabobo in Venezuela, where he earned his Doctor of Dental Surgery (DDS) in 2008. Driven by a desire to further his expertise, Dr. Schubert pursued four years of advanced training in oral and maxillofacial surgery at the Universidad Catolica in Buenos Aires, Argentina, and continued his education at the University of Miami, Jackson Memorial Hospital, where he excelled academically and completed an additional four
years of training in oral & maxillofacial surgery.

During his two years of rigorous fellowship programs at the University of Miami and University Medical Center in El Paso, Texas, Dr. Schubert honed his surgical skills and gained comprehensive knowledge of a wide range of procedures. During this time, he mastered complex surgical techniques, including dental implant placement, orthognathic surgery, bone grafting, and facial trauma reconstruction with a focus on head and neck oncologic surgery
and microvascular reconstructive surgery of the head and neck, completing his education and training in 2023.


Certifications

Utilizing his advanced training and experience in head and neck cancer treatment, Dr. Schubert can provide valuable evaluation and early recognition and diagnosis of oral disease and oral cancer, as well as treatment orientation and a referral to the necessary specialist. Dr. Schubert's expertise and dedication have earned him recognition and respect among his peers. He is a status applicant of the American Association of Oral and Maxillofacial Surgeons (AAOMS) and is expected to complete his board certification process with the American Board of Oral & Maxillofacial Surgeons in 2024. These affiliations provide him with a platform to collaborate with fellow experts and exchange knowledge, further enhancing his ability to provide exceptional care to his patients.


Commitment

As an oral surgeon, Dr. Schubert is deeply committed to providing the highest level of care to his patients. He approaches each case with meticulous attention to detail, developing personalized treatment plans tailored to the unique needs of his patients. Dr. Schubert prioritizes open communication, ensuring that his patients feel informed, comfortable, and confident throughout their surgical journey. Maintaining a strong presence in the academic and professional communities, Dr. Schubert stays up to date with the latest advancements in oral and maxillofacial surgery through active participation in conferences, seminars, and research endeavors. He has
published in reputable scientific journals, sharing his expertise, and contributing to the advancement of the field.

As not only a compassionate oral surgeon but a dedicated husband and father, Dr. Schubert extends that dedication to his surgical practice. With a deep understanding of the importance of family values, he creates a warm and welcoming environment for his patients, treating them as if they were his own family members. Dr. Schubert is also a dedicated community member who actively
participates in outreach programs and volunteers his surgical skills to provide much-needed oral healthcare to under served populations. By leveraging his expertise to improve the lives of others, he embodies the values of compassion and service.

Dr. Enrique M. Schubert's unwavering commitment to excellence, his surgical proficiency, and his dedication to advancing the field of oral and maxillofacial surgery make him a highly esteemed oral surgeon. With his combination of surgical expertise, compassionate approach, and commitment to improving patients' lives, he continues to transform smiles and enhance oral health outcomes for countless individuals.