Missing Teeth And Bone Loss in Charleston, WV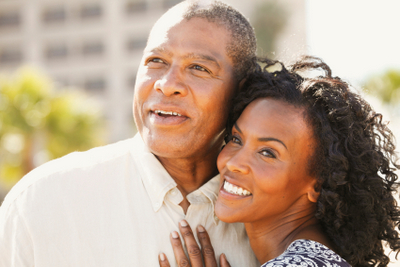 Bone loss is a natural phenomenon after you lose your teeth. Jawbone deterioration can result in a number of oral health issues like misaligned teeth, sagging of the cheeks, problems in wearing dentures, and complications when undergoing dental implant treatment. At Mountain State Oral and Facial Surgery we offer various treatments for bone loss.


Why Does Bone Loss Follow Tooth Loss

Our jawbone remains strong and healthy due to constant stimulus. This involves the pressure exerted by our chewing and biting motion, which allows the jawbone to develop and retain its density. However, if your tooth is lost or is extracted, the stimulus provided by that tooth is gone. As a result, the body breaks down the part of the jawbone that has lost the tooth and absorbs it. That is why many people experience bone loss after tooth removal. About 25% of your alveolar ridge, the bony ridge that holds the teeth, deteriorates within a year of losing your teeth. New bone may continue to grow but it does so at a very slow rate. As a result, the height and breadth of your alveolar ridge diminish.


Consequences of Bone Loss

The deterioration of the alveolar ridge decreases the distance between your chin and nose, causing your mouth to pucker just. Your cheeks will also sag and form deep wrinkles. The collapse of your facial structure makes you look years older and reduces the esthetics of your face. In addition, a person who has a low-density jawbone will have difficulty getting dental implants in the future. That is because the success of a dental implant depends on the quality and quantity of the jawbone. If the jawbone has deteriorated, the implant will not get a strong foothold in your jaw, resulting in failure of osseointegration (fusion of the implant to the jawbone). If the molars in your upper jaw go missing, the bone resorption is even worse since our upper arch already only has a narrow strip of bone. This causes the sinus cavity to expand which can result in increased pressure, resulting in the deterioration of the bones surrounding the sinuses. Replacing your teeth with dentures does not stop your jawbone from deteriorating since they do not exert enough pressure on the jaw to create the right amount of stimulus. In fact, the pressure is only 10 percent of what is caused by your natural teeth.


Preventing Bone Loss in the Jaw

We can help you prevent bone loss in the jaw with the following treatments:


We can stop bone loss by placing a dental implant on the site of the missing tooth. For best results, this should be done immediately after tooth extraction so that no bone is lost.


In case you do not want to get a dental implant immediately after extraction, socket preservation is an effective alternative to prevent bone absorption. This involves filling the empty tooth socket with a bone grafting material that will help to retain the height and width of your alveolar ridge.

As you can see, jawbone loss can have severe consequences for your oral health and esthetics. However, these simple treatments can help prevent the damage and maintain the quality and quantity of your jawbone. If you are interested in getting a dental implant or a tooth socket graft, we recommend you schedule an appointment with us by calling us at 304-343-5161 today.