Oral Surgery Vinton VA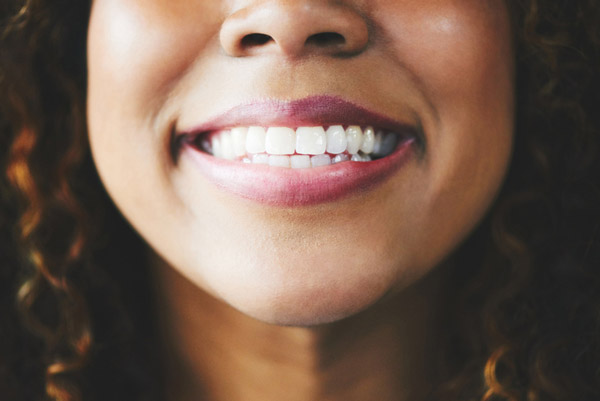 Oral surgery is fundamental for addressing specific oral issues. Although most dental problems can be addressed through non-surgical strategies, some complicated cases require surgical intervention. For instance, if you have impacted wisdom teeth that are causing severe pain, oral surgery is the best remedy to remove these teeth and prevent complications. Additionally, if you have a misaligned jaw, you will require surgery to correct such deformities. If you have any dental problems that need surgical management, ensure you visit Mountain State Oral and Facial Surgery at our Vinton office today.


What is Oral Surgery?

Oral surgery is any procedure performed on your jaw, teeth, gums, face, and other structures. It can include jaw surgeries, implants, gum grafts, or teeth extractions. Our qualified oral and maxillofacial surgeons perform these intensive procedures.

You might require surgery if you have gum disease, impacted teeth, tooth decay, or fractured teeth. Since the procedure is quite intensive, we always perform it under anesthesia to ensure you are comfortable and experience minimal pain. We have modern dental technology to ensure these procedures are performed in a sterile and safe environment.


Oral Surgery FAQ

There are so many FAQs our patients ask to understand what oral surgery entails. One common FAQ is what standard procedures are considered oral surgery? There are so many procedures that qualify to be listed under oral surgery. These include jaw surgery, cleft lip repair, cleft palate repair, dental implants, and impacted teeth removal. Some of the procedures are used to correct congenital deformities while others are essential in managing oral problems.


Why Choose an Oral Surgeon?

Oral surgery is delicate, and a slight mistake can lead to severe bleeding, nerve injury, or exposure to infection. Thus, it would be best to choose a competent oral surgeon who has undergone in-depth education on oral surgical procedures. We have specialized training and years of expertise to perform surgical procedures on your jaw and mouth.

We also have the equipment to perform jaw surgery and install dental implants. As oral surgeons, we can perfectly administer anesthesia to ensure you are comfortable during the procedure. Additionally, we provide the best post-operative care, including pain management, rehabilitation exercises, and follow-up appointments.


When Might I Need Oral Surgery?
Impacted Wisdom Teeth

Your wisdom teeth are prone to impaction. This is because these teeth don't have enough room to grow and erupt in the usual way. You might find that your teeth are stuck in your gums and jawbone and cause pain and infections. In such a case, you require impacted wisdom teeth extraction. This procedure is a surgical one.


Dental Implants

Missing teeth due to accidents or advanced gum disease can affect your confidence and ability to chew food. Dental implants are placed on your jawbone through a surgical procedure. The implants act like the roots of your artificial teeth.

For more information, visit our Dental Implant FAQ!


Jaw Problems

If you have overdeveloped, underdeveloped, or a misaligned jaw, surgery is your best option to ensure a natural appearance. We perform this procedure to ensure you can properly eat, speak, and breathe.


TMJ Disorders

TMJ disorders are notorious for causing pain and problems in your jaw joint. People with this condition will often experience severe headaches. We will recommend surgery to correct such deformities.


Dental Bone Grafting

If you have severe jawbone loss, you will need bone grafts. A graft helps to restore the density and volume of your bone. This procedure is integral if you are considering dental implants, but your jawbone is insufficient for the placement.


Periodontal Surgery

If you have advanced gum disease, you may require gum disease treatment. During the procedure, we make incisions on your gums so that we can clean the roots of your teeth. Later, we reposition your gum tissues.


Cleft Lip and Palate Repair

Deformities on the lip and palate are prevalent congenital problems. The good news is that these problems can be corrected via surgery. However, they must be performed when the child is still young for the best outcome.


Oral Surgery Aftercare

Oral surgery aftercare is imperative and will help speed up the healing process. Immediately after the surgery, ensuring you get enough rest is always essential. It would be best if you also avoided strenuous activities to allow the healing process to occur.

Mild pain after the surgery is expected; you should take primary medication to relieve it. You can also apply ice on the surgical site to prevent swelling. Generally, the surgical site is quite sensitive, and you should avoid consuming hard or spicy foods. Soft foods are ideal as they are easy to chew and swallow and will not damage the area.

You must do your best to prevent infections on the surgical site. Thus, ensure you maintain a good oral hygiene routine. You should brush and floss your teeth to ensure outstanding oral health. Also, we will schedule follow-up appointments to monitor the surgical site and ensure the healing process is proceeding as expected. If we note any signs of infections or reactions, we promptly act to prevent further problems. Feel free to discuss your concerns after the surgery with us; we will help ensure your healing journey and transition period are as smooth as possible.


Oral Surgeons at Mountain State Oral and Facial Surgery

We strive to make each procedure successful at Mountain Oral and Facial Surgery. We have invested in state-of-the-art facilities, including digital imaging and surgical equipment, that ensures each procedure is conducted with 100% precision and professionalism. With us, you don't have to worry about guesswork; we use medical information when making each decision. Our commitment to patient care is unparalleled, and we strive for patient comfort and well-being.

We offer a wide array of surgical services, including TMJ treatment, jaw surgery, bone grafting, dental implants, and surgical teeth extraction. When you visit us, you can be 100% guaranteed personalized treatment tailored to meet your oral health needs. We evaluate each problem, discuss, recommend treatment options, and educate you about the outcomes and aftercare. Ensure you visit us at Mountain State Oral and Facial Surgery for more information about our services. You should also reach us at (540) 790-6050, and we will set up a date convenient for you.