Tooth Extraction Vinton VA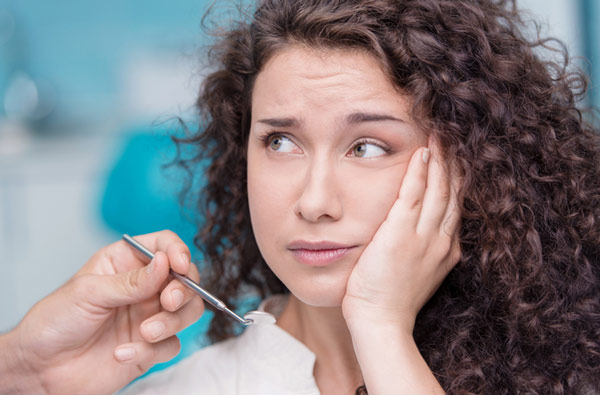 We know that the process of tooth removal sounds hard, but it is actually not difficult at all. At your dental cleaning we will first ask you questions about how your general health is, because your overall health is important to dental procedures. We will check your oral health. If you have gum disease, we have to first treat the gum disease, and then remove your tooth.

To remove your tooth, we will numb the area, so that you don't feel pain. We then use a tool so that we can loosen your tooth. We can then remove it. For most people, the tooth removal process is easy, and may be less painful than keeping a painful tooth. Need to remove a tooth? Give Mountain State Oral and Facial Surgery a call at (540) 790-6050 at our Vinton, VA office.


How Is an Extraction Performed?

There are several types of extractions. The type used will depend on the positioning and condition of your tooth. Regardless of the type of extraction you need, our professionals will need up-to-date X-Rays to ensure that they are taking the best approach when planning your treatment. In addition, any extraction will involve the use of anesthetics to keep you pain-free.

The most basic type of extraction simply involves removing your tooth with a pair of forceps. Our professional will firmly grasp the targeted tooth with this handheld tool. They will then gently dislodge it from your gums by rocking it back and forth. You will not need stitches and will experience minimal bleeding.

Some teeth are not so eager to come out and still have firmly entrenched roots in your gum line. When this happens, our professional will need to shatter the tooth into small fragments. They will then remove each piece with the forceps. Breaking the tooth into more manageable pieces protects your gum line from trauma or unnecessary damage.

The most involved style of tooth extraction is needed when your tooth is impacted. An impacted tooth is one that is partially or completely below the gum line. Your wisdom teeth are the most frequently extracted teeth that are impacted. Other teeth can be impacted but it is rare.

In order to remove an impacted tooth, our professional will need to make an incision in your gum line. They may put you under general anesthesia or heavy sedation so that you are unconscious for the procedure. This is because you must be perfectly still while the incisions are being made.

Once the tooth is exposed, they will remove it as described above. You will need sutures on your gum line and the recovery period is slightly longer. However, most patients are able to resume normal eating habits within a week after the procedure.


What Happens Next?

Sometimes teeth need to be extracted because they are beyond repair. Perhaps there is too much damage to your tooth or a root canal was not able to save your tooth.

Typically, the goal of tooth extractions is to prepare your mouth for a more advanced restoration. If you are not ready for that step, our team will likely recommend the use of a socket preservation graft. This type of graft involves the placement of a bone-like material in the pocket left behind when your tooth is removed. It will keep your jawbone healthy and strong until you are ready for a restorative treatment.

If you need an extraction or oral surgery, our professionals in Vinton, VA at Mountain State Oral and Facial Surgery can help. You can schedule a consultation with our team by calling our office at (540) 790-6050 today.

Curious about dental implants? Visit our Dental Implant FAQ for more information!