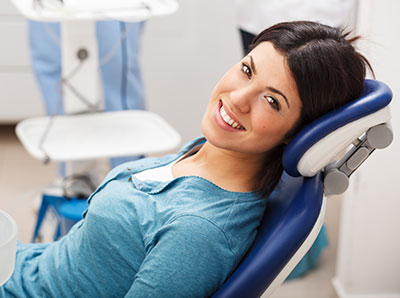 Wisdom teeth eruption is not always a cause for concern for many individuals. However, there are cases where they might end up becoming crooked or get entirely or partially trapped or impacted in the jawbone or under the gums. When this happens, this will likely result in such issues as pain, uncomfortable gum inflammation, and the shifting or twisting of other teeth.

Many people go for wisdom teeth extraction in Parkersburg, WV. Our wisdom teeth extraction specialists at Mountain State Oral and Facial Surgery advise that when wisdom teeth present problems, you should consider getting them extracted. It will ensure they do not end up causing further dental issues in the future.


Wisdom Teeth Growth Patterns

If wisdom teeth are impacted, they may only come in partially or they do not erupt at all. Impacted wisdom teeth frequently grow in at an angle. They lean towards the next tooth or the second molar. They may also grow towards the back of the mouth.

Wisdom teeth can also come in at right angles to the rest of your back teeth. In this case, they position themselves horizontally within the jawbone. They can develop vertically or horizontally, much like conventional teeth, but once they reach the jaw, they are locked in place. This is why it is important to have them extracted in such cases. It is, however, important to understand the wisdom teeth extraction procedure.


Before Extraction
Determining the precise positioning of the wisdom teeth is the first thing our dentist will do. X-rays help establish the exact location of the teeth. With these details, we can plan adequately on how to extract them. We also discuss the sedation techniques to use so that you are aware of what will be happening.
During the Extraction
We sedate you with oral conscious sedation. We administer local anesthetic around the region of the tooth and gums. Once sedated, we cut through the gums, making inclusions to reach the wisdom tooth that is either impacted or trapped. Our oral surgeon then extracts the tooth gently, removing it from the gums. Following that, the dentist cleans and stitches the wound.
Aftercare Tips

After the extraction, allow yourself to recover. Avoiding hot foods will prevent hurting the wound. Patients should eat soft, readily digestible foods for the first days of the surgery. Be careful since food may become caught at the surgery incision, causing more problems or even an infection. Refrain from eating anything that requires a lot of chewing to avoid dislodging the blood clots or tearing out your stitches.

Do not brush your teeth or use mouthwash for about 24 hours. Instead, swish around warm salt water as it aids with cleaning the mouth. Avoiding oral hygiene products for at least 24 hours after having an extraction gives time for the clotting to develop. After a few days, you can begin cleansing your teeth normally, but you should still avoid the area where the tooth was pulled.

Contact Mountain State Oral and Facial Surgery at (304) 699-5010 to speak to our oral surgeon in Parkersburg, WV if you plan to have your wisdom teeth extracted.

Curious about dental implants? Visit our Dental Implant FAQ for more information!