Zygomatic Dental Implants Charleston WV




Zygomatic implants provide a solution for individuals who want traditional dental implants but have insufficient bone to hold normal implants in the upper jaw.


An Alternative to Traditional Dental Implants

Ideally, these implants are placed into the cheekbone (zygomatic bone) to provide support for the upper jaw and teeth. Previously, patients would have undergone several surgical bone grafting treatments for nine to 18 months so that they could have the required bone to support the implant.

Traditional dentures can lead to loss of supporting bone which eventually leads to loss of facial height. However, zygomatic implants have a rejuvenating effect on the appearance and health of the face and can correct this loss of facial structure particularly for individuals who have worn dentures for a long time.


Zygomatic Implants Charleston

Schedule an appointment with our surgeons at Mountain State Oral and Facial Surgery to see if you are a good candidate for zygomatic implants.


Who Are Zygomatic Implants For?

Since these implants are fixed to the cheekbones, they are used for individuals who are missing several or all of their natural teeth on the upper jaw. Moreover, individuals who do not have sufficient bone mass in the lower jaw will likely require a bone graft to hold traditional implants.

With zygomatic implants, you do not need to follow the bone graft process since the implant is anchored on the cheekbones. Each patient has a different structure of the bone, so zygomatic implants may work for some patients but not others.

Therefore, your oral surgeon needs to assess your oral state and decide which implant will work best for you.


What Are The Benefits Of Zygomatic Implants?

Healthy bone mass is required for you to have a traditional dental implant; you need to have a sufficient amount of bone mass to have a successful treatment.

However, in zygomatic implants, it is inserted into zygomatic bone instead of maxillary bone hence it can be safely inserted even if the maxillary bone is low. The patient, therefore, avoids extra surgery and healing time as the bone graft consolidates.


Increased Quality of Life

Zygomatic implants' total treatment time is shortened. Zygomatic implant patients have the option to get their prosthesis the same day and they do not have to wait to regain full dentition.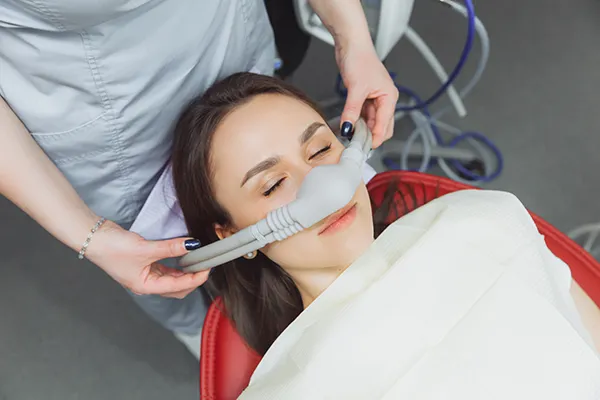 Will Zygomatic Implants Hurt?

The patient does not feel any pain when having zygomatic implants placed during the procedure. This is because patients are under sedation during the procedure.

The use of general anesthesia means that patients will sleep during the oral surgery process and allow them to wake up when the new teeth are fixed. It is the most comfortable and safe treatment option for full teeth restorations.

To assist with recovery, you may be given pain medications by the oral surgeon, but there is minor post-surgery pain. Patients can likewise take over-the-counter medications.


How Successful Are Zygomatic Implant Treatments?

Zygomatic dental implants also have a very high success rate, special thanks in part to the incredible advancement in dental implant technology over the last decades. Nevertheless, all dental implant treatment success depends mostly on the patient's oral health and ability to have regular maintenance checkups.


Caring For Your Dental Implants

For the zygomatic implant to function perfectly, the patient needs to take care of the implant by flossing and brushing no less than twice per day to keep both the teeth and implants clean.

It is also recommended to have regular appointments with your dentist so that they can clean those areas that are not reached when using a regular toothbrush. It is important to follow your dentist's guidelines and advice for aftercare.


How Long Do Zygomatic Implants Last?

Research has shown that well-cared for and properly placed zygomatic dental implants can last for a very long time. Technological advancements in implant dentistry and proper care enable the dentist to give patients an implant that can last a lifetime.


Can You Have Zygomatic Dental Implants If You Have Severe Bone Loss?

Zygomatic dental implants are particularly designed for individuals who have bone loss. The surgical dental skill involved when placing these implants needs extensive training, experience, and expertise.

Zygomatic implants offer a great alternative to bone grafting for severely resorbed jawbone with maximum oral function with minimal surgical trauma. Oral and Maxillofacial Surgeons have been trained and perfected the zygomatic placement even in the most extreme cases of bone loss.


Zygomatic Implants Process


When you visit your surgeon, they begin with a consultation where they use advanced technology to gather information relating to your dental case.

They use pre-surgical 3D planning including CBCT scans to get a comprehensive overview of your dental health.

This will ensure that the zygomatic implants will be placed with accuracy and precision.


Dental Implant Surgery

During surgery, the dentist will anchor long implants in your zygoma, a solid and thick bone. This bone is sometimes called the cheekbone. Normally, the process needs the use of two to four zygomatic implants and combine two to four traditional implants.

If you require a tooth extraction before having a zygomatic implant, it can be done during this time.


Natural Looking Teeth With Implant Dentistry

Zygomatic implants are a special type of full arch dental implants, intended for individuals who may not have enough bone in their upper jawbone. These implants are usually placed in the cheekbone and come with numerous advantages for patients.


Oral and Maxillofacial Surgeon in Charleston

If you have any questions about zygomatic implants or you would like to schedule a consultation with our Board Certified Oral and maxillofacial Surgeons, contact Mountain State Oral and Facial Surgery today at 304-343-5161 or at any of our locations near you.