3D Cone Beam Imaging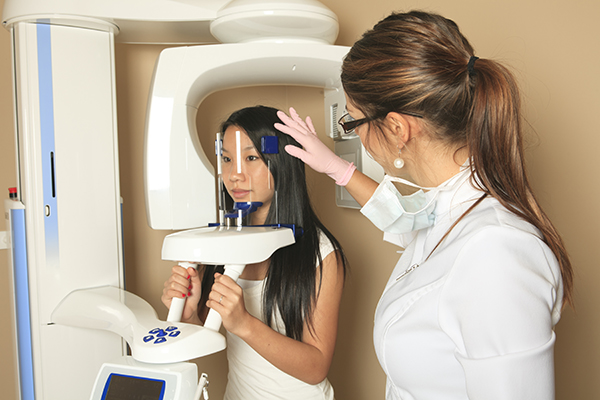 Most people are familiar with traditional dental x-rays. However, those are not the only type of imaging technology that we here at Mountain State Oral and Facial Surgery use. The 3D cone beam scan is a more modern style of procedure. The 3D cone beam scan is a type of CT scan. These scans can actually show more detail of the patient's mouth and jaw than traditional dental x-rays. They are also more comfortable for some patients since they are less invasive. The 3D cone beam scan can help our staff examine the best possible treatment for our patients.


What to Expect During the Scan

You do not need to prepare any certain way if you are scheduled to take a 3D cone beam scan. However, you may be advised to wear loose-fitting clothing to your appointment. You should also remove certain things before the scan (such as any metal jewelry, glasses, or hearing aids), as these items can cause interference during the scan. Our specialist will direct you to either lie, sit, or stand in the correct position first, then the rotating arm of the machine will revolve around you as it takes the scan. The scan also takes much less time than a traditional CT scan. In fact, the 3D cone beam scan typically lasts less than a minute. There is a minor amount of radiation used during the scan, but our staff can provide a safety apron if desired. People who may be pregnant should let our staff know before taking the 3D cone beam scan.


How It Works

The beam takes several hundred images during the scan. These images can be formed like individual frames to form a 3D image. This helps our staff more easily assess the wellness of your mouth. These scans can help diagnose a wide variety of issues, including TMJ problems and even sinus issues. One of the most helpful aspects of the 3D cone beam scan is that it can help our staff diagnose unknown pains that have troubled you, as well. Traditional dental x-rays scatter radiation when they are taken, but the 3D cone beam scan uses a direct beam of radiation to minimize scattering. This also increases the image quality during the scan. You can simply return to their regular activities after the scan is performed, with no downtime.


The Benefits of a 3D Cone Beam Scan

The 3D cone beam scan shows a full model of the teeth and jaw. This allows our staff to fully examine the structure of your jawbone and teeth. The scan is classified as an extraoral x-ray. This means the x-ray film is not placed inside the mouth, so some patients find these scans to be much more comfortable for this reason. The scan also can help diagnose sinus issues that traditionally need a full-scale CT scan. Also, a standard CT fully surrounds the entire patient, which can be claustrophobic. The 3D cone beam scan simply rotates pieces of machinery around you instead. There are no side effects to the 3D cone beam scan for either adult or child patients.

A 3D cone scan can be a helpful tool for diagnosing many different oral health issues. If you are interested in scheduling a 3D cone beam scan, or if you have any other questions about the services we offer, please feel free to call Mountain State Oral and Facial Surgery at 304-343-5161 today.