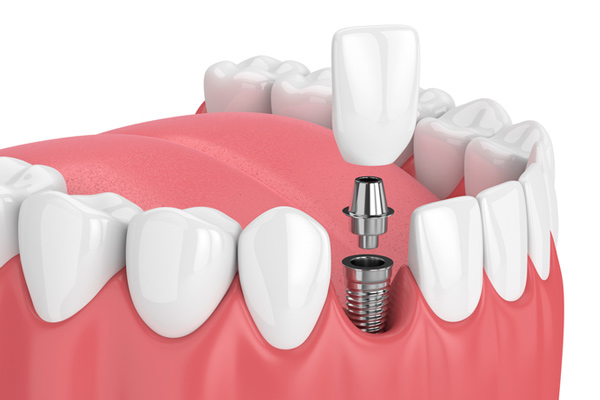 According to ACP (American College of Prosthodontists), more than 36 million Americans do not have any teeth, and an additional 120 million people in the U.S. are missing at least one tooth. These numbers keep growing. Having missing teeth can make eating stressful and could even result in loss of appetite and declining nutrition. Furthermore, lost teeth can lead to oral health issues, not only leading to serious discomfort, it can also make you very self-conscious of your smile. If you are missing a tooth, then it is understandable to want to look for a lasting replacement option. At Mountain State Oral and Facial Surgery, we consider it important that you understand what qualifies a person for dental implants.


What Is a Dental Implant?

A dental implant is a type prosthetic (false) tooth, which is surgically inserted into the jawbone. It includes a titanium screw, which is placed where a missing tooth once was. That allows for a replacement tooth to be placed on it. For some patients who would not be candidates for conventional dentures, the implants would be positioned on the jaw using frames to hold the new tooth. Once completed, the replaced tooth will feel and look like your real teeth. Dental implants can be done for one tooth or more, even all your teeth.
Who Is a Candidate for Dental Implants?

You may be surprised to learn that quite a lot of people are good candidates for dental implants. As long as you are healthy, and have healthy gum tissue, then there is a good chance that you can get a dental implant. Age is not a determining factor either, but you should be old enough that your jawbone has stopped growing. Furthermore, there should be sufficient bone in your jaw for the implant.

Some people have health disorders that could disrupt the healing procedure after the implant. If you are medically compromised, we would be glad to discuss options with you. Patients that smoke can have dental implants, but we advise that you stop smoking leading up to the procedure and following it. There is also the risk of the procedure not being a success if you happen to be a smoker. Finally, we do advise that you maintain good oral hygiene, and stay on top of your regular dental appointments if you want prolonged success with dental implants.
What to Expect During the Procedure

If we determine you are a good candidate for a dental implant, we will begin by inspecting and examining the affected area in your mouth. We may take x-rays of the site and, if necessary, CT scans. We will also examine the jawbone to determine if it is sufficient, or a bone graft is needed. Once we have all the necessary details about your unique case, we can proceed for a scheduled implant.

After the titanium screw is placed, a temporary crown will be placed over the implant and the gum will be stitched up. It will take some time for the implant to integrate with the bone (a process called "osseointegration"). We will also schedule follow-ups with you to check the implant area and once the site is healed, we will finally install the crown.


There are many reasons you should get a dental implant, and your oral health is right on top of the list. After an implant, your smile will look fantastic, as dental implants closely resemble your real teeth in both appearance and function. Getting dental implants can help improve your ability to eat, reducing difficulty with biting and chewing. Since implants are considered permanent if properly maintained, you can enjoy having a great smile for the rest of your life.

At Mountain State Oral and Facial Surgery, we know that different patients come with different needs. We can help you discuss your options and help you decide if dental implants are ideal for you. To learn more about implants, please do not hesitate to give us a call here at 304-343-5161 to set up a consultation with us.