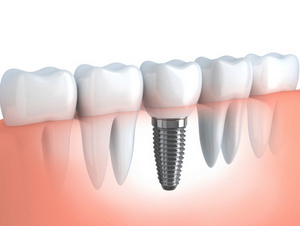 Dental implants are a great option for replacing missing teeth. Dental implants give you a chance to have new, natural-looking teeth that can repair and strengthen your dental health if your smile has been broken by years of decay, chipped crowns, and missing teeth. Dental implants offer the benefit of permanent replacement prosthetics.

Whether you're looking to have a new crown, partials, or implants all done at once, here at our Hurricane, WV office, Mountain State Oral and Facial Surgery can help. We will also answer all of your dental implant FAQs in real time and enlighten you on other dental restoration procedures.


What is the History of Dental Implants?

Dental implants date back to 2000 BC when carved bamboo pegs were used in ancient China to replace missing teeth. There were also traces of metal used in crafting implants presumed to be used by ancient Egyptian Pharaohs around 1000 BC discovered by scientists. However, they couldn't establish whether the copper-made implant was placed after his death or if he lived with it as a replacement for a lost tooth.

This concept of implants aroused the curiosity of scientists, luring them to experiment with various materials to establish the better suited. They tried various materials, including metals like gold and its alloys, but the results were far from their set threshold. It wasn't until 1952 that an orthopedic surgeon discovered the fusing capabilities of titanium cylinders and decided to experiment with them. The results were exceptional, considering the titanium's unreactive nature and fusing capabilities.
What are the Benefits of Dental Implants?

Dental implants are a permanent solution to missing teeth that look, feel, and function like natural teeth. These titanium posts are surgically placed into your jawbone, where they act as anchors for the placement of adjacent artificial teeth. Dental implants often come accompanied by a wide variety of benefits.

Dental implants have the same color, shape, and feel as natural teeth, so no one will know that you have an implant unless you tell them. You will be able to smile confidently, knowing that no one will ever see any difference between your natural teeth and your new ones.

Whether it's a missing tooth or an entire arch, it can affect your speaking capabilities. Dental implants help restore that lost support and improve the shape of your mouth for better pronunciation.

They provide better bite stability than dentures or removable bridges because they are fused directly into your jawbone. They can withstand chewing forces without shifting out of place or coming loose from their anchor points.

Dental implants can last up to 20 years. This can help you have a better quality of life because they look like your natural teeth and function like them too.

In addition to being more comfortable than dentures, they are more resistant to decay and gum disease. Dentures tend to loosen over time, leading to further problems with your bite and alignment. Dentures also tend to break and fall out easily. Dental implants are designed to last for many years with minimal maintenance required.
Dental Implants Improve Quality of Life

Dental implants are changing the way people live. With them, people are rediscovering the comfort and confidence to eat, speak, laugh, and enjoy life. For more information about dental implants and other oral surgeries such as extractions and wisdom tooth removal, schedule an appointment with our Hurricane, WV dentist at Mountain State Oral and Facial Surgery. Call us at (304) 757-0272 today.