Tooth Extraction Hurricane WV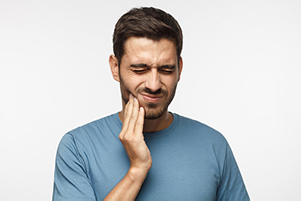 Have you ever wondered why your dentist recommends a tooth extraction? More often than not, it's because the tooth is decayed or badly damaged. But there are other reasons an extraction may be needed to preserve oral health. From severe infection and trauma to overcrowding in the mouth, much can go into determining whether a dental extraction is necessary. Knowing when it's required and how it should be performed is key to helping preserve your smile for years to come.


What is a Tooth Extraction?

Tooth extraction is the removal of a tooth from its socket in the jawbone. It is a common dental procedure and oral surgery to remove severely decayed, damaged, or impacted teeth. The extraction may be simple or surgical, depending on the position and complexity of the tooth.


Causes of Tooth Extraction

According to Mountain State Oral and Facial Surgery, the primary reason for tooth extraction is extensive decay or damage to the tooth that cannot be repaired using traditional methods such as fillings or other restorative treatments. Gum disease can also lead to tooth loss due to the destruction of tissues and ligaments around the tooth, making extraction necessary in some cases.

Other causes of extraction include overcrowding in the mouth, abscessed teeth due to infection, wisdom teeth eruption issues, preparation for orthodontic treatments like braces or getting ready for dental implants.


The Process of getting a Tooth Extracted

The process of getting a tooth extracted typically involves the following steps:

| | |
| --- | --- |
| • | Consultation: at Mountain State Oral and Facial Surgery, our dentist will examine your tooth and take x-rays to determine if extraction is necessary. |
| • | Numbing: Local anesthetic is applied to numb the area around the tooth to minimize discomfort during the procedure. |
| • | Tooth removal: Special tools will be used to loosen the tooth and remove it from the socket. In some cases, a surgical extraction may be necessary, involving making an incision in the gums to remove the tooth in pieces. |
| • | Aftercare: After the extraction, a gauze pad over the socket will be used to control bleeding. The patient will also be given instructions on caring for the extraction site, including pain management and diet. |
| • | Follow-up: A follow-up appointment will be scheduled to check the healing process and determine if further treatment is needed. |

It is important to keep in mind that the specific details of the extraction process can vary based on the individual's particular needs and the complexity of the extraction. Simple extractions can be performed by a dentist, while surgical extractions are typically performed by an oral surgeon.


What to Do After Getting a Tooth Extracted?

According to Mountain State Oral and Facial Surgery, practice gentle oral hygiene by avoiding rinsing with water or mouthwash for at least 12 hours. Instead, you can use mild salt water rinses to keep the area clean. Be aware of any signs of infection, such as pain or swelling, that do not go away in a few days. Adjust your diet to soft foods during this recovery period. Taking it slow can help your body recover from the procedure more quickly and prevent potential dental issues.


Call Us Today in Hurricane, WV for Tooth Extraction Services

Schedule a consultation today at our Hurricane, WV office at (304) 757-0272 to get your tooth extracted today.