Oral Surgery Hurricane WV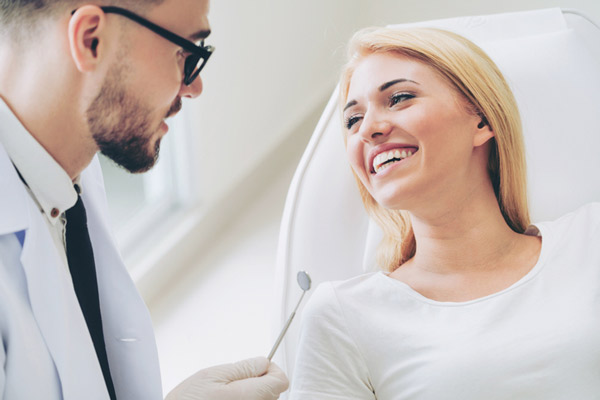 If you're considering oral surgery, chances are you have much to consider - dental health, recovery plans, and maybe even a few nerves. Oral surgery doesn't have to be intimidating; it can be straightforward with the right planning and approach. At our Hurricane office, Mountain State Oral and Facial Surgery will provide you with information on what to expect from oral surgery so that you can make informed decisions about your dental journey and manage any potential discomfort or anxiety along the way.


What Is Oral Surgery?

Oral surgery is any procedure performed on the mouth, teeth, or jaw. This type of surgery is typically performed by a qualified oral surgeon who has undergone extensive training to treat various complex dental issues.

These may include tooth extractions, reconstructive surgery, implant placement, and treatment of oral infections or injuries. While oral surgery may sound daunting, advancements in technology and anesthesia have made these procedures safer and more comfortable.

It is important to seek a skilled and experienced oral surgeon who can provide personalized care and guide you through treatment. Whether you need routine wisdom teeth removal or more complex surgical care, oral surgery can restore your oral health and peace of mind.


Why Choose An Oral Surgeon?

When it comes to dental care, choosing the right specialist can make all the difference. Oral surgeons have undergone extensive training in surgical procedures involving the mouth, teeth, and jaw. They are experts in diagnosing and treating conditions such as impacted wisdom teeth, jaw disorders, and oral cancer. With their advanced training and experience, oral surgeons are uniquely qualified to offer a wide range of services, from simple tooth extractions to complex reconstructive surgeries. If you need dental surgery, choosing an oral surgeon is the best decision for your oral health.

They have the expertise to provide safe and effective treatment and the tools and technology to make your experience as comfortable and pain-free as possible. So, why choose an oral surgeon? The answer is simple: with their expertise and resources, oral surgeons can provide the best possible outcome for any dental surgery procedure.


When Might I Need Oral Surgery?

Oral surgery can be necessary for various reasons, from treating impacted teeth to jaw-related issues.


Impacted Teeth

Impacted teeth, especially wisdom teeth, are a common reason for oral surgery. When teeth fail to emerge fully through the gum line or grow at an improper angle, they can cause pain, inflammation, and infection. Oral surgery is often recommended to remove impacted teeth and alleviate these symptoms.


Dental Implants

Tooth loss can result from decay, gum disease, or injury. In such cases, dental implants can be an effective solution to restore the appearance and function of missing teeth. Oral surgery places the implant into the jawbone, acting as an artificial tooth root that supports the replacement tooth or dental prosthetic.

For more information, visit our Dental Implant FAQ!


Corrective Jaw Surgery

Corrective jaw surgery, or orthognathic surgery, addresses various issues related to the jaw and facial structure. This can include the treatment of sleep apnea, facial imbalances, or severe bite problems. By repositioning the jaw, oral surgeons can improve overall facial harmony and ensure the proper functioning of the mouth and airway.


Facial Trauma

Accidents, sports injuries, or violence can lead to facial trauma that requires oral surgery. Fractured or dislocated jaws, broken facial bones, and knocked-out teeth are some of the injuries that may necessitate surgical intervention. Oral surgeons can repair the damage and restore the affected area's function and appearance.


Cleft Lip and Palate

Cleft lip and palate are congenital conditions in which the tissues of the mouth and nose do not join properly during fetal development. Oral surgery is typically performed during infancy to repair these defects, improving the child's ability to eat, speak, and breathe while enhancing their appearance.


Temporomandibular Joint (TMJ) Disorders

TMJ disorders can cause pain and dysfunction in the jaw joint and surrounding muscles. In some cases, conservative treatments such as physical therapy, oral appliances, or medication may not be sufficient to address the problem. Oral surgery may be recommended to correct the underlying issue, such as repositioning the jaw joint or removing damaged tissue.


Oral Pathology

Oral surgery may be required to diagnose and treat various oral and maxillofacial diseases, such as cysts, tumors, and oral cancer. Depending on the condition, surgical intervention can involve the removal of affected tissue, reconstructive surgery, or managing infections.

While the idea of oral surgery can be intimidating, it is important to remember that these procedures are performed by skilled professionals who prioritize patient comfort and safety.

If you suspect you may need oral surgery, consult with your dentist or oral surgeon to discuss your concerns and develop a personalized treatment plan.


Oral Surgeons At Mountain State Oral and Facial Surgery

The Mountain State Oral and Facial Surgery team comprises accomplished professionals with extensive oral and maxillofacial surgery expertise. These surgeons work together to deliver exceptional care for patients who require dental implants, wisdom teeth extractions, corrective jaw surgery, and more.


State-of-the-Art Treatment Options

Mountain State Oral and Facial Surgery is committed to utilizing cutting-edge technology and innovative techniques to ensure patients receive the highest level of care. Some of the advanced treatments offered at the clinic include:

| | |
| --- | --- |
| • | Dental implants |
| • | Wisdom teeth extractions |
| • | Corrective jaw surgery |
| • | Bone grafting |
| • | Oral pathology diagnosis and treatment |
Patient-Centered Approach

The Mountain State Oral and Facial Surgery team believes in a patient-centered approach to care, ensuring that every individual receives personalized treatment tailored to their unique needs. The oral surgeons at the clinic work closely with patients to develop customized treatment plans, ensuring to address any concerns and answer all questions.

Oral surgery should be taken seriously for any issues that you may be experiencing with your oral health. If you have worries or doubts about any pain, irregularities, functionality, and appearance of your mouth, Mountain State Oral and Facial Surgery offers treatment solutions to address these issues.

Our team of experienced professionals consists of dedicated doctors and staff who are there to ensure you get the best possible care. Make sure to get regular check-ups to maintain good oral hygiene and take advantage of early treatments when necessary. With us, trusting your dental health is our top priority, so book an appointment at Mountain State Oral and Facial Surgery today to treat any existing conditions before they become more serious!