Wisdom Tooth Removal Huntington WV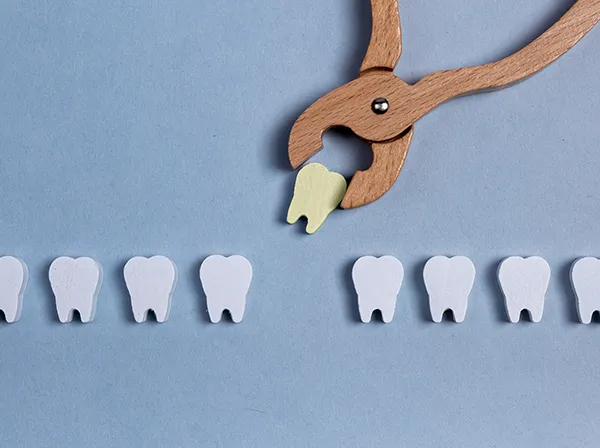 Having wisdom teeth removed is an all too common experience. Roughly 85% of people will have at least one of their wisdom teeth extracted by the time they reach adulthood. While this dental procedure can be relatively straightforward and poses minimal risk, many factors must be considered before undergoing the operation.

At Mountain State Oral and Facial Surgery, our team has extensive years of experience performing extractions safely and carefully, ensuring each patient not only receives quality care but also peace of mind.


What is Wisdom Tooth Removal?

Wisdom tooth removal is a common dental procedure where the teeth located furthest back in the mouth, officially known as the third molars, are surgically removed.

The wisdom teeth are typically the last ones to erupt and can often be impacted due to a lack of space or angled positioning in the jawbone. If they fail to come out of the jaw, they become infected, causing pain or crowding out other teeth.

Wisdom teeth removal has preventative benefits in avoiding serious oral health issues such as tooth decay and gum disease. Without removing these teeth, they can eventually lead to larger problems requiring extensive treatments such as root canals.


What is the Procedure for Wisdom Tooth Removal?

The procedure for removing a wisdom tooth varies depending on the tooth's position, the number of teeth being extracted, and the complexity of the procedure.

At Mountain State Oral and Facial Surgery, our oral surgeon will examine your teeth and take x-rays to evaluate the position and shape of your wisdom teeth. Next, the surgeon will numb the area around the tooth with local anesthesia.

Our surgeon will loosen the tooth from the surrounding bone and gum tissue using special instruments. It may also require an incision in the gum tissue to access the tooth. Once the tooth is loosened, it will be gently rocked back and forth to remove it from the socket.

The socket will be cleaned, and you will be required to rest for a period to allow the anesthesia to wear off. Once everything is done, you must schedule a follow-up appointment to monitor your healing progress and remove any stitches.


What to Do After Wisdom Tooth Removal?

After removing a wisdom tooth, it is important to take the proper steps to ensure a fast and healthy recovery. The most important recommendation is to get plenty of rest.

In addition, using an ice pack can help reduce swelling and make eating more comfortable. Over-the-counter pain relief medication should help with any discomfort associated with the procedure. Keeping the area clean and avoiding smoking or hard and sticky foods that could trigger infection is also essential.


Who is a Candidate for Wisdom Teeth Removal?

According to our surgeons, wisdom tooth extraction is recommended if you are experiencing pain and overcrowding in the mouth because of molar growth. It is also suggested if there are indications of future problems of decay or gum disease likely to occur due to wisdom tooth presence. Candidates undergoing wisdom teeth removal should have permanent mature molars with full roots securely in the jawbone, as this will allow for easier extraction and less risk of complications.


Schedule a Consultation Today in Huntington

To schedule a consultation at Mountain State Oral and Facial Surgery in Huntington, WV, call us at (681) 432-3939 today.

Curious about dental implants? Visit our Dental Implant FAQ to learn more!