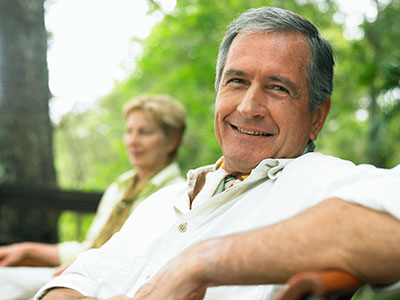 You have heard all the hype posed on dental implants over the past few years. Has the hype really lived up to all the fuss? To some point, it has justified the hype. When you compare dental implants to dentures, dental bridges, and other therapeutic options, they are quite affordable and last through time.

Oral surgeons agree, they are the most effective at restoring a healthy smile and improving self-confidence. Dental implant FAQs like who is an ideal candidate and how the whole procedure works will enlighten you on what to expect at our Mountain State Oral and Facial Surgery restoration center in Parkersburg, WV.


What is the History of Dental Implants?

The history of dental implants dates back to 2000 BC when bamboo pegs resembling implants were used to replace missing teeth. Through this concept, scientists started experimenting with various materials like gold and its alloys to establish the best for implants.

They could only establish a reliable material in 1952 when an orthopedic surgeon established the adverse compatibility of titanium cylinders. As of date, titanium cylinders are the best since they fuse exceptionally, with the jawbone forming a formidable support.
What Are the Benefits of Dental Implants?

Dental implants are a conservative treatment option for missing teeth with many benefits. They are typically used in cases where the remaining teeth are not strong enough to support a denture, and significant bone loss is likely to occur on the jaw.

In essence, patients who have lost all of their teeth due to disease or injury may find dental implants essential, giving them a new lease on life. With the natural appearance of your teeth, you will be able to appear more confident, which is especially important if you have other issues with your smile.

Dental implants are easy to use because no wires or brackets are involved in their installation process. All that is needed is a simple one-visit office procedure under local anesthesia or sedation.

They also help to improve speech clarity and articulation. Due to the implant fitting over your existing jawbone, there is no movement between them when speaking or chewing food.

Dental implants are designed to last a lifetime, so you won't need to worry about changing them every few years. The titanium used in dental implants is extremely durable and will not break down over time.

Dental implants require no special adjustments; continue to brush and floss your teeth as usual. You won't need to worry about cavities because they don't cause tooth decay. Also, they are more cost-effective than traditional dental restorations because they don't require crowns or bridges over time.

We want to help improve your smile and your oral functionality. Mountain State Oral and Facial Surgery is your ideal choice for all of your dental implant needs. Contact us at (304) 699-5010 and schedule an appointment with our dentist at Parkersburg, WV today.

Our office is proud to offer other restorative services including wisdom tooth removal and tooth extraction!